Friday, oh Friday, how I love thee...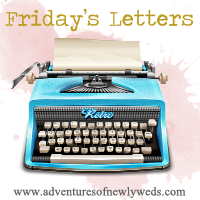 Dear weatherman,
you're exaggerating about this 108 degree weather coming tomorrow, right?!
HOLY SMOKES....
that is H-O-T-T kind of hot!
Dear sweet baby in my belly,
I love you more than words could express. I am so excited to meet you it's sick...December will be here soon enough, I guess, but I am really excited!!
Dear pregnancy,
thanks for going easy on me these last few weeks. You're making going to and staying at work a whole lot easier, and that is oh-so appreciated! PS, please stay this way ;)
Dear Holly & Jim,
I can't wait to celebrate your marriage tomorrow night!! It will be beautiful and lovely and all other wonderful things. I love weddings.
Dear BL,
thanks for being a legend of a husband. You treat me better than I deserve, especially on my moody, err CRAZY, days when I should be locked up. You are my rock and I love you.
Dear 2:00pm,
get here faster...I need my weekend to start already....
XOXO